With summer creeping up, it's time to make sure your air conditioner or other cooling system is up to the challenge of making your home comfortable when you return after a long day away. Especially if you rent your home out to others as a vacation property. Follow these tips on how important residential HVAC service really is. 
Schedule an HVAC Inspection to Make Sure Things are Running Smoothly 
Many homes and businesses on the Western Slope use evaporative coolers, also known as swamp coolers. It's a good choice. They are ideal because of our low humidity and cool nights. They can also save you money on your monthly utility bills rather than traditional central air conditioning.
What you need to remember is you can't just flip the switch to "on" and expect a swamp cooler to work properly. There is a startup procedure to be followed to avoid ac repairs.
The easiest and best thing to do is call Climate Control Company located in Glenwood Springs, CO. A professional technician can make sure your swamp cooler is started properly. An inspection and tune-up at the same time will make sure it's ready for rising temperatures in cities like Aspen or Vail.
Consider a Mini-Split System
If you do have a swamp cooler, you know it can have a hard time keeping you cool on really hot days. Then you should consider adding ductless mini-split heat pumps to eliminate the uneven cooling you can experience on hot days in our Colorado mountain communities. There are many advantages to switching to a mini split.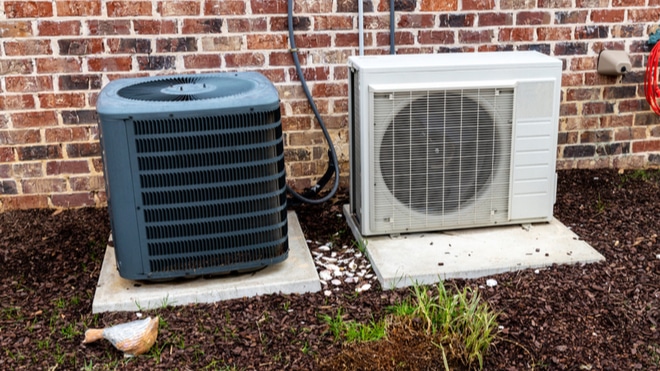 Some people call them ventless air conditioners. Just as the name implies, the conditioned air is delivered directly to a specific room or area without using ducts. There can be several air handlers connected to an outside condenser. Each can be set to a different temperature to provide zoning for greater comfort and help with those uneven room temperatures. Climate Control Company features mini splits from Mitsubishi and Fujitsu.
Schedule a Regular Residential HVAC Service with Climate Control Company
If you have a traditional central air conditioner, you should also be calling to schedule your annual residential service. If you're a skeptic, do the research. It's more than just HVAC companies telling you regular maintenance is NOT a luxury, it's a necessity.
Now is a great time to install a new programmable and Wi-Fi enabled thermostat. If you already have one, make sure you are using it correctly. What our Climate Control Company technicians are finding out is that many people who have programmable thermostats are not taking advantage of them. The most common reason is homeowners are afraid they will "mess" something up.
Trying to learn how to use a WiFi thermostat can be a little confusing and intimidating. Call Climate Control today, so we can help you start saving money by lowering your utility bills. Summer will be here before you know it. Let our professionals make sure this summer is the most comfortable one filled with energy-savings.